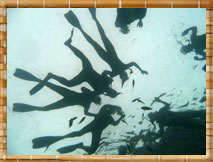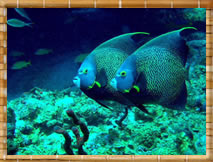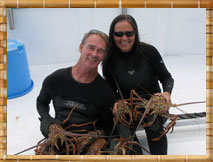 One of the greatest things about diving in the Virgin Islands is that most of your dives will be in calm, warm seas protected from high wind and waves. Numerous reefs, tall coral pinnacles, underwater caves, lava tunnels, canyons, massive boulders and grottoes are scattered throughout this vast submerged shelf, creating many phenomenal dive sites that range from shallows for the novice snorkeler to dramatic sea caverns and extraordinary shipwrecks for the experienced scuba diver.
There are many shipwrecks scattered across the ocean floor. Frederiksted on St. Croix offers six sunken ships and the pier. If you're a novice you can dive a sheltered wrecks like the Rokus off the southeast tip of Anegada. More advanced divers can explore the Rhone off Salt Island, a British mail ship sunk in a storm in 1867, generally recognized as the best dive site in the Caribbean, or the Chikuzen off Tortola's East End, a 268-foot steel-hulled refrigerator ship blessed with visibility so good you can stand on the bow and see all the way to the stern.
The British Virgin Islands have a marine park system and mooring buoy program administered by the National Parks Trust and the Ministry of Natural Resources, which are dedicated to the preservation of reefs and marine life. The result is vibrant reefs and abundant fish populations. Tiny invertebrates, drum fish, octopus, grouper, crab, starfish, spiny lobster, golden moray eels, yellowtail and barracuda provide visitors with perfect opportunities for underwater exploration and photography. If you dive a little deeper into the depths you may get to see a tarpon, amberjack, turtle, or shark. You may even hear the songs of migrating whales.